About PATH to Reading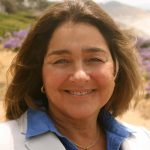 PATH to Reading was created by Dr. Teri Lawton who has over 40 years of experience as a neurobiologist. Dr. Teri Lawton is the founder, CEO, and Director of Research at Perception Dynamics Institute (PDI). Dr. Lawton completed a postdoc from Caltech in Pasadena, CA, a PhD from UC Santa Barbra, and a BS in Mathematics and Psychology from the University of Michigan. Her research and studies have been to investigate reading and attention problems in both young children and older adults.
PATH neurotraining was developed for Dr. Lawton's PhD thesis, as a research tool, but she soon discovered the effectiveness of PATH as a cognitive therapy. Dr. Lawton first discovered that PATH could treat cognitive functioning after suffering a severe concussion at age 25, which caused her to have to learn to walk and talk again. She was told recovery would take 14 years, but within 11 months she was able to pass her PhD qualifying exams. Many years later, Dr. Lawton discovered PATH's ability to treat dyslexia when her 5-year-old daughter started to do PATH neurotraining. She was the lowest reader in in her kindergarten class, but by first grade she was the best reader in the class.
Over the last 20 years working with people who struggle with reading and cognitive skills, Dr. Lawton has been conducting studies and working with patients to perfect the patented PATH program to dramatically improve visual and cognitive skills.
HOW PATH WORKS
What is PATH?
PATH stands for Perception Attention Therapy. PATH therapy is the only visual and cognitive therapy that remediates the entire range of reading problems and many aspects of brain functioning. PATH is a simple computer game that takes 10-15 minutes, 2-3 times per week for 12-16 weeks.
Who PATH Helps?
This powerful reading therapy corrects the entire range of reading and attention problems and works with children and adults. PATH is being used extensively by people with Dyslexia, Slow Readers, Speech and Language problems, Attention Deficit Disorder (ADD and ADHD), Autism, Traumatic Brain Injuries, and Post-Traumatic Stress, and the aging brain. These populations suffer from neurons that are not fully developed, or have been damaged due to trauma or are deteriorating with age.
Neurobiological research has discovered that children and adults with reading and attention problems have neurons in their brain's motion-sensitive visual pathways that have not been fully developed, and that tuning these pathways is key to improving reading skills.
How PATH Works?
PATH accomplishes this tuning by training the brain to discriminate left-right movement of faint, striped, grayscale patterns that move on varied backgrounds. The patterns are designed to activate motion sensitive cells at both early (retinal) and later (cortical) processing levels in the motion pathways.
Deficits in the motion cells cause dyslexia, difficulty isolating and identifying critical visual elements, such as the correct sequence of letters in a word, from the sea of visual features on a page. The incompletely developed motion cells causes a reader to identify the beginning and end of the word at the same time or after the reader is trying to decode the letters in a word, causing the reader to be overloaded with information and unable to correctly identify the word. PATH's direction-discrimination training improves the brain's neural timing, or processing speed, enabling a reader to first identify the beginning and end of the word and then read the letters in the correct sequence.
PATH is Scientifically Proven to Improve Cognitive Functioning
Research shows that a short amount of PATH neurotraining significantly improves visual and cognitive skills in both children and adults faster and more effectively than phonologically-based therapies.
Studies* conducted in public elementary schools in the Ventura, Los Angeles, San Diego, and Santa Monica-Malibu Unified School Districts found that children who practiced this therapy significantly improved their reading fluency, including their ease and enjoyment of reading.
After 5 sessions: 100% average increase in reading speed
After 10 sessions: 200% average increase in reading speed
After 30 sessions: 400-1000% average increase in reading speed
What are Others Saying about PATH?
Teachers, professors, parents, doctors, therapists, students and adults speak to the powerful results experienced from the simple and fun PATH to Reading computer program. (Click here to learn about what others say about PATH to Reading.)
*Clinical validation was funded by the National Institutes of Health (NIH), Institute of Educational Sciences (US Department of Education), and Perception Dynamics Institute.